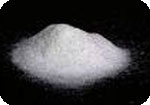 Monosodium glutamate (
MSG
) is a popular food additive found in many commercially prepared and packaged foods. Numerous studies have linked it to
obesity
,
brain
damage, macular degeneration and liver damage, yet it is still found in many of the foods we eat.
MSG Is Linked to Obesity
Recent research has shown that
monosodium glutamate
(
MSG
) causes
weight gain
and
obesity
in lab animals, and that it can have the same effect in humans.
The research was reported in the journal
obesity
, and found that the food additive damaged the appetite regulation center in the hypothalamus (an area of the brain), causing leptin resistance. Leptin is a
protein
hormone that regulates
energy
intake and
energy
expenditure, including appetite and
metabolism
.
Researchers conducted a cross-sectional study in China, and participants were told to add quantified amounts of
MSG
when preparing their foods. After adjusting for confounders including physical activity and total
energy
intake, the researchers found that
MSG
consumption was positively related to increases in body mass index.